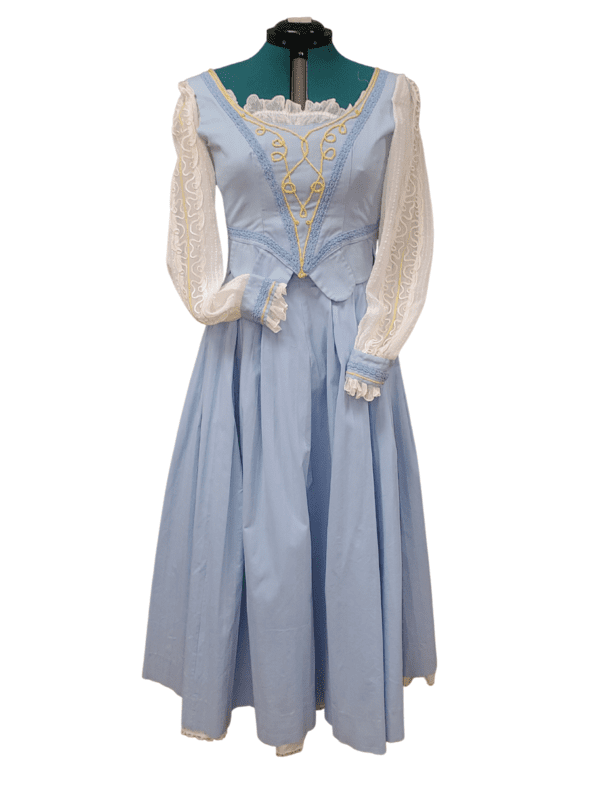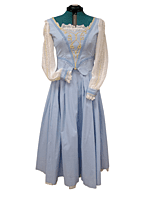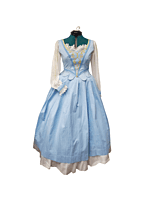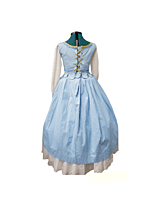 18th Century Light Blue Bodice & Skirt Set
Light blue bodice & skirt set with long lace sleeves and embellished with gold trim.
Sizing:

Bodice L 12/14
Skirt XL 16/18
Renaissance Fair Costume
All prices shown are for a one week rental and includes costume cleaning price.
Some garments can be altered to a smaller/larger size for an additional fee.